22nd International Tsunami Symposium
---
Venue
The historical city of Chania, located at the western part of Crete Island, South Aegean Sea, Greece, is the symposium venue. The works of the Symposium will be hosted at the Panorama Hotel, situated at the seashore facing the Aegean Sea a few kilometers from the historical center of Chania.
Chania is well-known as one of the most beautiful cities in Greece, while the entire island of Crete, situated between the Aegean Sea to the north and the Libyan Sea to the south, is famous for its very long attractions: clean sea waters and magnificent beaches, high mountains with traditional villages and monasteries, very important archaeological sites going back to the Minoan times (2nd millennium B.C.), a variety of local traditions in food, wines and folklore as well as open and friendly local people.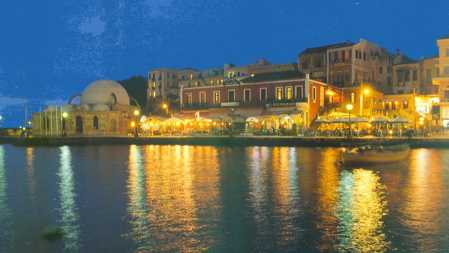 How to Reach at the Symposium Venue
Chania is connected with Athens by several flights daily. The Athens-Chania flight time is 40min. Large ferry-boats sail daily at evening times and cover the distance between Piraeus, the port of Athens, and Chania in about six hours. Daily flights and ferries also connect Athens with Heraklion, the capital city of Crete. Heraklion is also connected with direct flights with several European destinations. Car driving from Heraklion to Chania takes about 2.5 hours.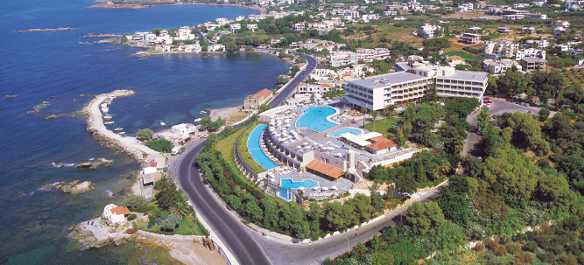 Tsunami History of Crete
The high seismicity and volcanism in the Hellenic arc-trench system makes the area around Crete to be the most highly tsunamigenic in the Mediterranean Sea and Europe. Past volcanic eruptions and tsunami disasters were linked either with archaeology, like the decline of the Minoan civilization, or with legends like that of lost Atlantis. It is historically, archaeologically or geologically documented that particular coastal segments of Crete were hit in the past by large, destructive tsunamis, like the Minoan wave (17th Century B.C.) generated by the gigantic Thera volcanic eruption, the 365A.D. tsunami produced by a large-magnitude earthquake in the western Hellenic arc that shook large part of the Mediterranean Sea, the 1303 destructive tsunami produced by a similar earthquake in the eastern Hellenic arc, the 1650 tsunami caused by a submarine eruption in the Thera volcanic complex and the large, destructive tsunami of 9 July 1956 caused by possibly submarine normal faulting associated with a magnitude 7.5 tectonic earthquake in the South Aegean Sea.
For a selected list of scientific references please click References.